Science that tastes good.
WCUP Sports Nutrition is a Belgian brand of scientifically focused sports nutrition products for use before, during, and after training or competition. Since its launch in 1994, WCUP has become an established product for national and international athletes of different levels. Our mission has remained unchanged since our inception: developing products that make a difference and are adapted to the basic nutritional needs of the athlete, both in terms of preparation, performance, and recovery- with the ultimate goal of improving sports performance. In addition, we give the athlete the guarantee that all WCUP products are free of prohibited substances and can be used without any risk of positive doping tests.
Regainer Drink Cherry Single Serve
$3.49
Use for a quick recovery after an effort.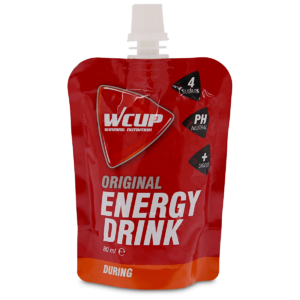 Energy Drink Original
$4.99
Quick Energy to restore your fuel supply.
Energy Booster Peppermint
$2.49